A year ago I booked a trip to Egypt's Red Sea Riviera with two objectives: to escape January and find out why the newly formed Dire Straits Experience was kicking off its World Tour in Hurghada,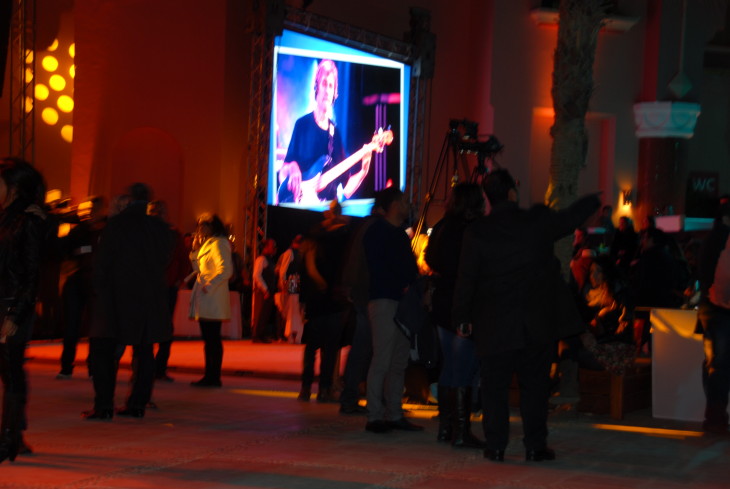 No sooner had I booked a week at the misnamed Makadi Spa hotel (there being no spa) than the English papers were full of an Islamic State terrorist attack at another local hotel. It turned out to be a local vendetta and I went anyway as you can't get a refund on the grounds of being 'unwilling to travel'.
As luck would have it the band, with original Dire Straits member saxophonist Chris White, were also on board our flight and I was doubly fortunate to fall in with Cornish couple, Max and Helen Faulkner, who sat next to Chris White.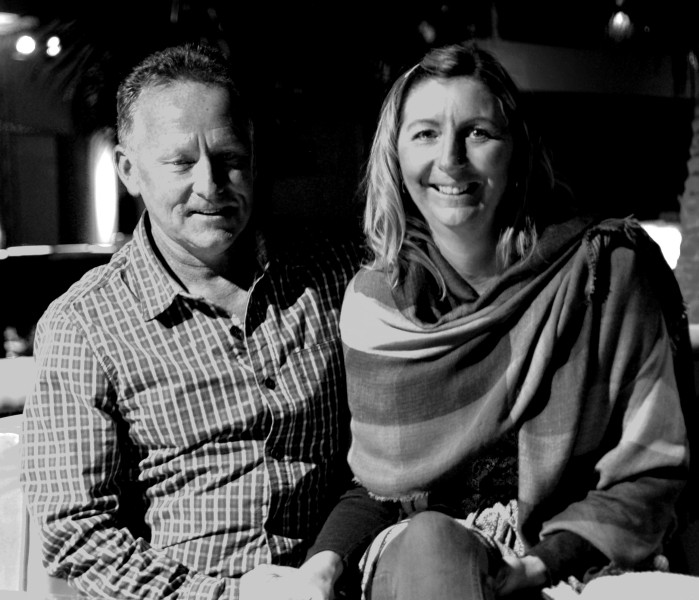 We three did not have tickets for the concert, so we hired local driver George to see if we could track down White at the venue, a very upmarket resort some 40 minutes away with a large marina. Mike, who runs a bike shop in Bude, Cornwall, seemed a little surprised that the lights on our taxi were not quite working and the wheel bearings (whatever they are) were also a bit dodgy. George had seemingly learned to drive the day before and Max kindly assisted with the lights and general advice on avoiding on-coming traffic. At the perimeter gate to Soma Bay, there were dogs and two Army jeeps, and thick iron bars that sank into the ground. (Our hotel had a sleepy porter, an elegant but flimsy gate on wheels and no dogs which were "too expensive' according to George). Inevitably, by the time we arrived at the Kempinski Hotel, we were in need of strong alcohol.
It was January and well nigh freezing due to a savage desert wind raking the seashore. Unfortunately I had omitted to pack my designer ski gear but the Kempinki's guests seemed to be in the know and were all wearing heavy and expensive coats.
Later, at the marina we found Tigger, the lighting engineer, who said he would put in a word for us so by the time we rocked up the next evening with George, half of the organizers seemed to know about a journalist from the UK and her mates. I'd been wondering how tight the security for the gig, sponsored by Coca Cola among others, would be and if it would spoil the experience. It didn't.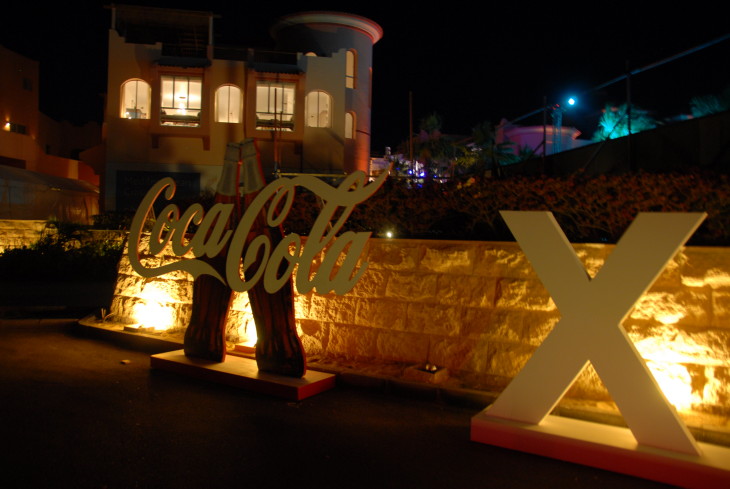 We had to leave the car and take golf buggies to the main entrance, pass through scanners and have our bags searched by Egyptian security guards who were the size of small houses.
Eventually a PR lady appeared with Access All Areas wristbands. We commandeered a stray white sofa near the stage to await our Dire Straits Experience.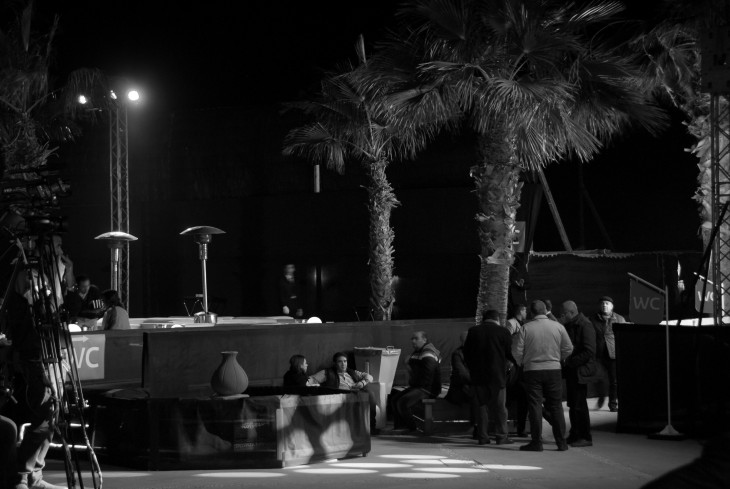 Waiters bearing trays of canapés began to circulate, presumably they'd been told to serve the White Sofas, so we were fed delicate portions of salmon and apple crumble in tiny glasses.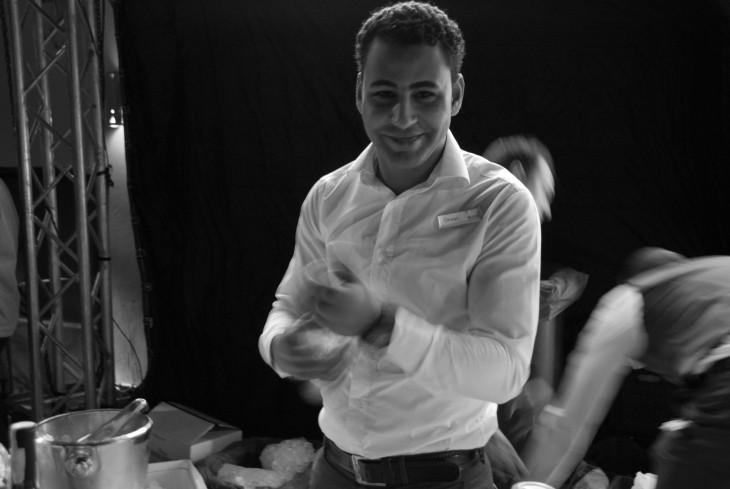 It was surreal to say the least, quite unlike any gig I've ever been to. Eventually the VIP lounges began to fill, the patio heaters were lit and the DJ began to wind up the atmosphere.The show was about to begin. We'd made it with a clear view of the stage and there was Chris White in the flesh. Well not actually in the flesh but apparently wearing that same pin striped jacket he'd worn at Guilfest in 2012. At this point the entire Harley-Davidson Cairo Chapter arrived and took up their places directly in front of us blocking the view as the opening sax solo from Romeo and Juliet swept us back to 1985. For some reason Max, who had been quite useful and manly up to now, refused to tell them to b*****r off.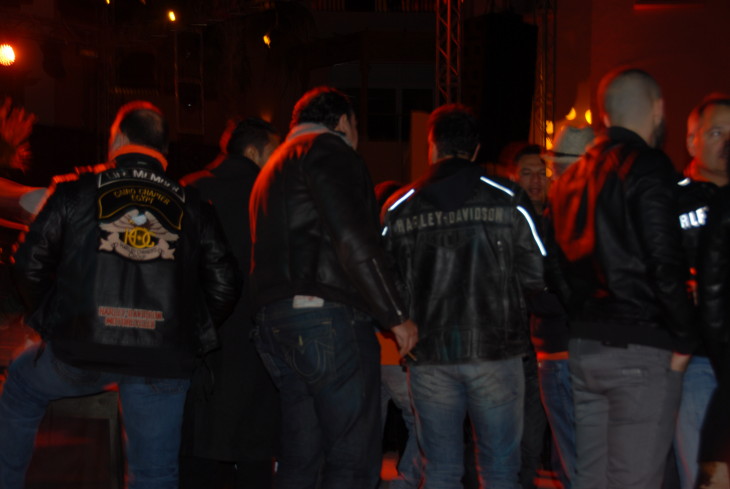 It was great gig. The largely Egyptian crowd stood politely, hardly moving, hardly knowing a song, hardly drinking. Max and Helen made up for it dancing like mad things on the white sofa and proving a godsend to the cameramen covering the gig.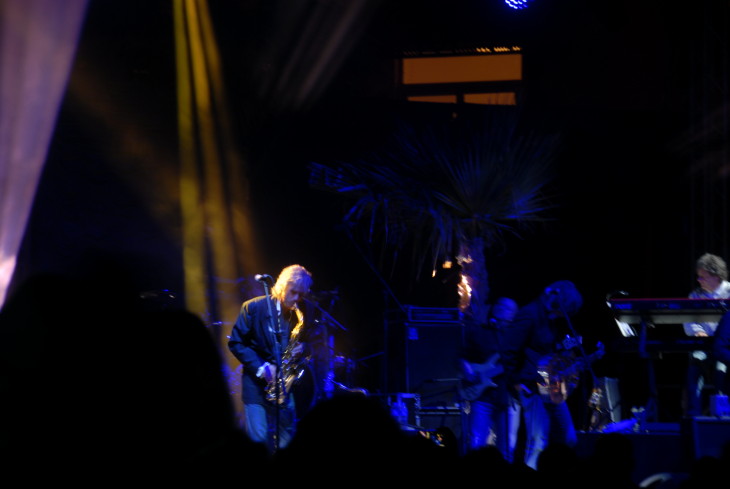 Chris White was superb as the original sax 'voice' of Dire Straits and the ability of frontman Terence Reis to replicate the voice and style of Mark Knopfler, which has been key to this venture was barely in doubt. Chris calls him the 'only person on the planet who is able to play and sing like Mark'.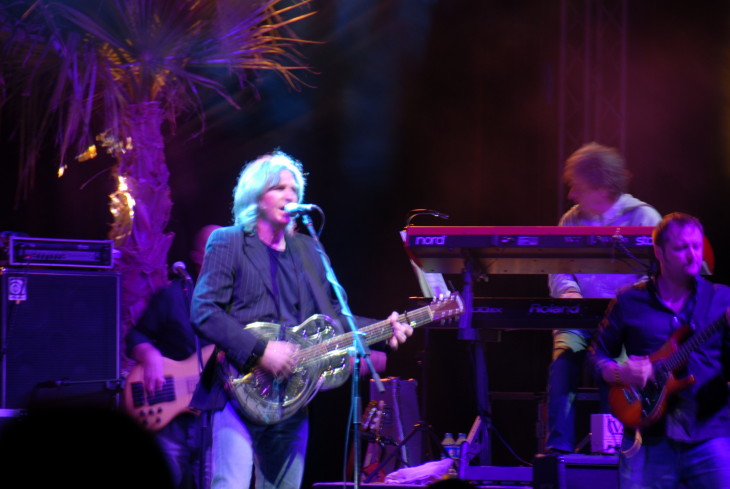 The answer to the question 'why Egypt?' was Oman Hakim who did most of the drum work on Brothers in Arms and had persuaded them to come to Egypt for the first time ever. "I never thought it would be so cold," he added, "please jump around and keep warm."
The success of this concert is indicated by the fact that the Gipsy Kings headlined the show this April but I doubt that I could have replicated such a wonderful experience by going again. Helen, Max and I are still in regular touch.
Soma Bay tell me they will be doing another concert in September. I recommend you try it out.
INFORMATION: direstraitsexperience.com