The man who calls himself 'saddest museum director in the world' came to London last week to talk about Syria and the destruction of its ancient culture. "Every day brings bad news," Professor Maamoun Abdulkarim told his audience before listing some of the 10,000 Babylonian, Assyrian, Greek, Roman sites, among them six UNESO World Heritage Sites, now at threat in what many see as the richest archaeological arena in the world.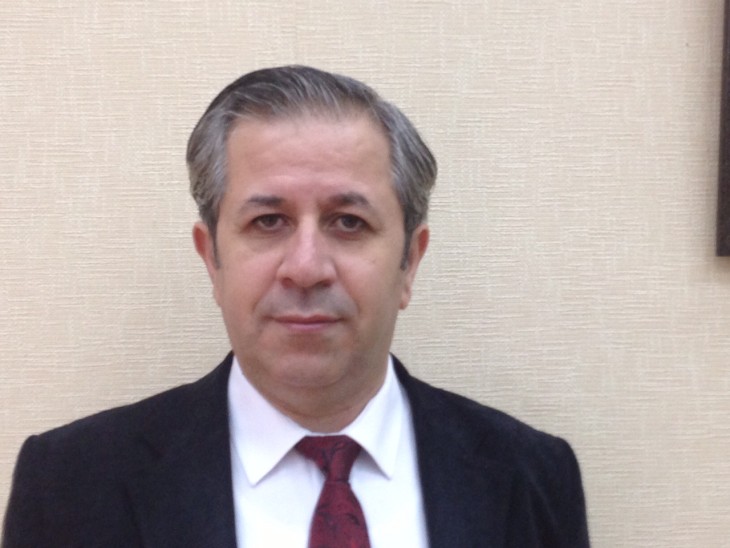 Arranged by the World Monuments Fund, the talk was the first of a series on Heritage and Conflict (#heritageconflict) at the Royal Geographical Museum. The largely elderly audience probably included many seasoned Abercrombie & Kent clients lucky enough to have made the journey to the great Semitic city of Palmyra before Isis put dynamite under the Temple of Bal and Arch of Triumph and blew them up.
Professor Maamoun, who has already been awarded for his bravery in remaining in Damascus, was unlucky enough to have taken the job in 2012 just as Syria descended into anarchy. Since his appointment 15 colleagues have been killed but his team of 2,500 remain defiant and have managed to remove 300,000 objects to secure places where they will remain "for a few years or until it is over."
Why try and flee? the professor suggested. "We are already condemned for protecting statues."
Sites are not museums however. In areas under Isis control, monuments cannot be protected by being boxed up and removed on a military flight. In Aleppo, "one of the most beautiful old cities of Syria", the professor talked of 151 historical buildings destroyed and another 44 'conflicted monuments'. "We should have moved before," he said later as a dramatic picture of the now destroyed Temple of Bel, or Bal Shameen, at Palmyra flashed up.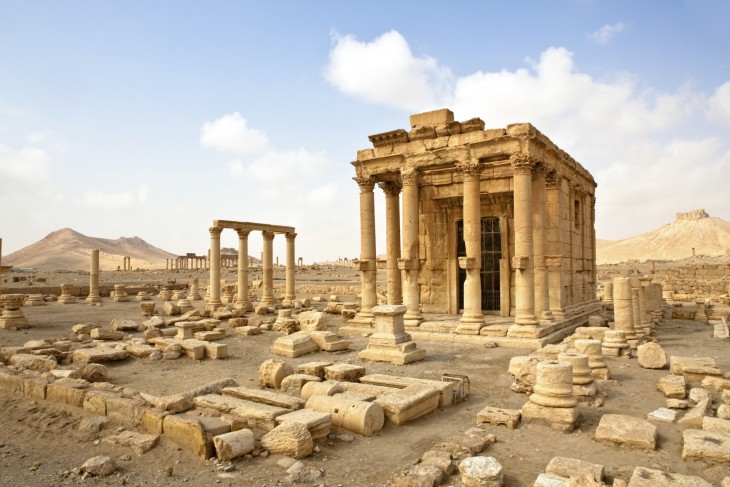 There was some good news. More than 500 architects have begun work on repairing the damage to the 13th century Crusader castle of Krak des Chevaliers bombarded by the Syrian government itself targeting rebels.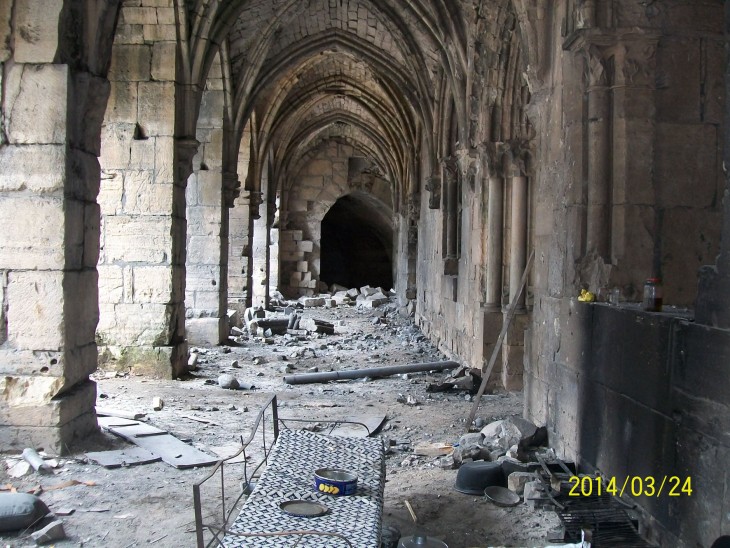 Among those who have sacrificed their lives to protect Syria's heritage was the former head of antiquities for Palmyra, the archaeologist Khaled al-Asaad, tortured for refusing to reveal where Palmyra's treasures were taken, beheaded at the age of 81. Professor Maamoun had begged directly to Isis for his release. Before dying, al-Asaad told him: "For me the light is finished, but my message will live on."
Professor Maamoun had begun by outlining the action plan designed avoid a repetition of the Iraq war and wholesale looting of the Baghdad Museum. Removal of objects was the physical part but on an intellectual level getting people to understand the importance of Syrian heritage is vital. Increasingly the importance of involving local people is part of the plan and Professor Maamourn spoke of how at Al-Qamishli, a city in northeastern Syria "we have protected hundreds of sites by working with locals. "
As we have already reported on Orchard Times, the trade in antiquities is helping fund Isis terrorism.So-called blood antiques coming from sites such as Nimrud, Nineveh and Hatra which are or have been controlled by Islamic State are said to be flooding the black market. More than 100 Syrian antiquities are said have been sold in London and Scotland Yard has four investigations in progress.
The Isis Caliphate has the trade well organised. It issues licences to dig and provides armed escorts to and from borders when transporting antiquities. The long and porous border with Turkey is one route to the mostly rich Western and Asian dealers and collectors.
There's another type of looting however, 'subsistence' digging by displaced people many of whom are on the brink of starvation, some living in the ruins of places such as Aleppo where a spade in the soil can bring up riches. Perhaps some Syrian refugees fleeing to Turkey have paid their way with artifacts that they have found, but it is the systematic collecting of Syrian antiquities that is truly deplorable. Professor Maamoun added his voice to calls for this to be recognised. "All people who buy should understand that if they collect objects supplied by Isis they are helping terrorism."
The looting, according to one Syrian archaeologist predates Isis.
"Islamic State or Isis did not start the looting. They came across a pre-existing situation and institutionalised it," says Dr Amr Al-Azm of Shawnee University when we spoke in April . "At first there was a casual arrangement to loot whereby Isis applied an obscure Islamic tax of 20 per cent payable to the Caliphate's treasury but since the beginning of 2015 this has been formalised. Now you now have to have a licence issued by the archaeological administration office with punishments if you are caught digging an area where you are not allowed. Isis are knowledgeable about the value of the antiquities, they check the Internet and we suspect some are archaeologists."
The value of this trade fascinates the press who publish all sorts of estimates. To put things in a historical perspective, an estimated $200 million of objects were being looted from the burial mounds and ancient cities of Anatolia every year. The trade mushroomed in the 1960s under Mafia-style outfits run by Istanbul families.
I was curious to know why Professor Maamoun referred repeatedly to the 'Mafia' in his talk – it would appear that these outfits are still very much in business.
Follow this story on dgam.gov.cy and wmf.org.uk
Below: In memory Khaled al-Asaad.