'RUINOUS' is how the Scottish Register of Buildings at Risk describes Larbert House in Falkirk. The mansion and its stables, built in 1822 for a wealthy Scottish industrialist and largely destroyed by fire in 2006, is being rebuilt and turned into luxury homes. "Set within a landscape of mature trees, wild meadow land and lawns running down to its private loch, Larbert House, with breathtaking vistas of Falkirk, was the vision of Sir Gilbert Stirling. He appointed architect David Hamilton, who is now widely regarded as the father of architecture in Glasgow, to design a mansion house that would match and compliment the splendour of the surrounding countryside," reads the beautiful new website at larberthouseestate.com.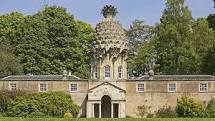 Of course, there's no mention of the ghosts. However in the spirit of Halloween Orchard Times decided to delve a little further into the building's history.
Larbert House shares its story with many other grand country houses. After the death of its original owner, the building passed down through the Stirling family, being extended in 1904 with the addition of servants quarters and changing hands several times until by the 20th century it had become too costly for private owners to maintain. As was the case with many such white elephants, Larbert House passed into the public sector, in this case the Central Scotland Healthcare Trust and became the staff quarters for nurses serving the adjacent asylum for mental patients, called Bellsdyke Hospital. It was later abandoned when a new hospital was built, at which time an abandoned tunnel found leading from the old asylum to the derelict mansion.
What better place to look for ghosts? Empty ruins inevitably attract weird bands of paranormal investigators and Larbert House is no exception. A Facebook page created by an author who is investigating rumours of paranormal activity at Bellsdyke make interesting reading.
"Larbert House is supposed to be haunted," says one contributor. "About 15 years ago it was confirmed by private investigators that there is a pond just down from it known as the icie, and there is supposed to be a ghost of a lady that floats about on it …named the Grey Lady."
Another writer says: " I went exploring the nurses home at the back, opened a door to come face to face with a squatter. That was scary."
So if the most that Larbert House can offer in the way of spooks is a Lady of the Lake and a squatter, buyers won't have too much to worry about, and there's always the tunnel as a means of escape.
Another case of where homes in a former hospital were snapped up by buyers despite tales of haunting is St John's at Bracebridge Heath, near Lincoln. The Victorian infirmary, which stood vacant for years after the NHS abandoned it, is a Grade II listed building of Italianate design by architects Hamilton and Thomas Percy.
Within the building there are still many reminders of earlier times, including a Victorian theatre, which later served as a cinema. The site, along with 18 acres of grounds, had been deserted for nearly a quarter of a century when a group of amateur ghostbusters from Hampshire visited in 2010 and recorded strange noises and other phenomena. However, the fantastic spaces within the old stone buildings, including extraordinary heritage ironwork and other features, were more than enough to convince most people the beautiful old place should be saved.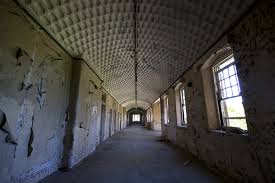 Bill Bryon had a brief and comical stint as a mental health nurse at the Holloway Sanatorium in Surrey which catered to the rich and insane. It closed in the 1980s and became a posh gated community for the rich and rather saner and is now known as Virginia Park where homes cost millions. Yet rumours that it is haunted persist according to agent Barton Wyatt who developed the site. Contractors who worked on the regeneration were forever telling tales of things that go bump and equipment disappearing or being moved.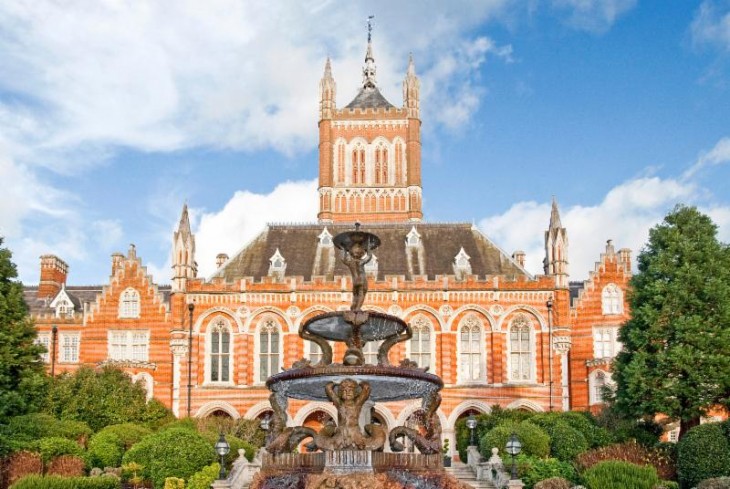 A beautiful apartment in Worcestershire sold rapidly despite the fact that it came with an extra resident, the supposed Ghost of the Grey Lady which haunts the building of Besford Court according to the Paranormal Database Records website (paranormaldatabase.com). Residents of the building told investigators that sightings of the lady are often accompanied by a distinctive flowery perfume. A company called Haunted Island (hauntedisland.co.uk) also runs ghost tours to Besford Court.