RIMINI seems a strange place to start an art tour because it's impossible to shake off the images wall-to-wall deckchairs and all that goes with being Italy's biggest seaside resort; the overtanned and underdressed girls; the circling predatory males; the endless ice-cream parlours; the smell of pizza. But in December all that is packed away and the delicate Christmas lights and market impart a more appropriate sense of style and wonder to this ancient Roman city.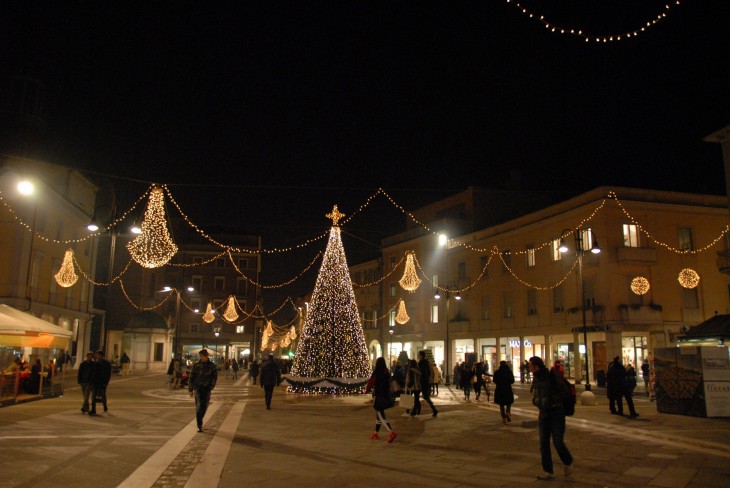 We were on the first leg of a new art trail that would take us though Emilia Romagna, Umbria, La Marche and Tuscany in the footsteps of the Renaissance master Piero dell Francesca. A highlight of this trip was the chance to see the actual landscapes that the painter used as backgrounds for a number of his most important works including the portraits of the Duke of Urbino, Federico Montefeltro and his wife Battista Sforza.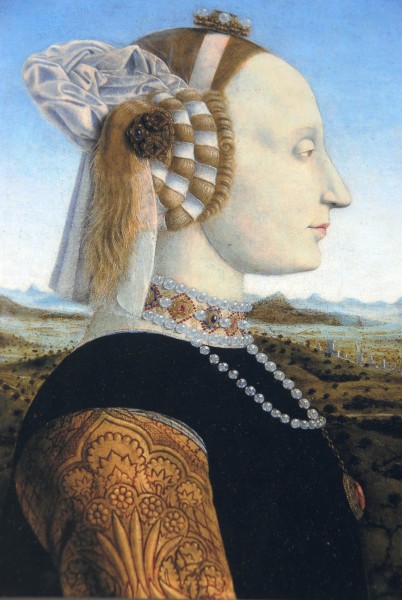 But first, we would have to find out about the Duke's great rival, the so-called Wolf of Rimini.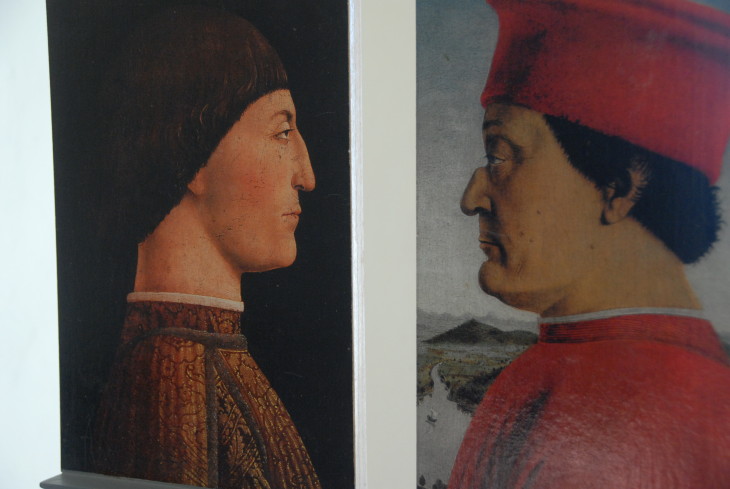 Sigismondo Pandolfo Malatesta, Lord of Rimini from the age of 15, was a daring warrior with a towering ego whose patronage of the arts seems often to have been a means of flattering his own, highly embroidered, family background. His most lasting legacy is perhaps the Malatesta Temple in Rimini which he had redesigned by the great Renaissance architect, Leon Battista Alberti. The first church to employ a Roman triumphal arch, Alberti gave the existing Romanesque building a Renaissance mantle that was never completed due to that perennial problem: his patron ran out of money.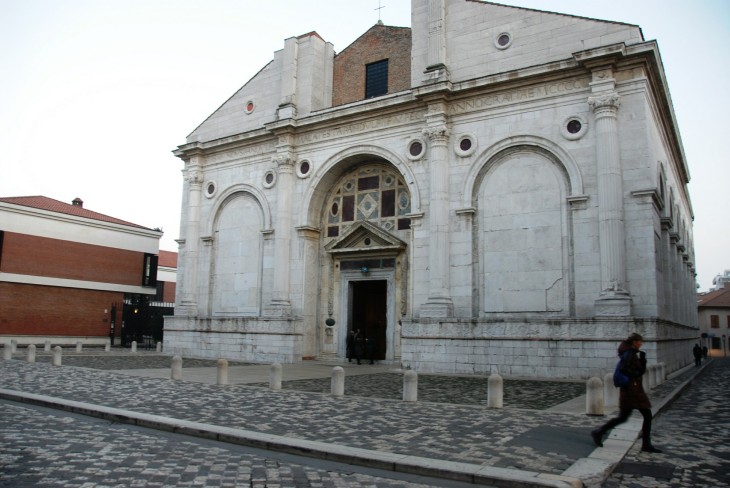 Inside the temple is the first of the series of frescos by della Francesca that the art trail follows. It is a devotional donor scene in which Sigi kneels before a saint of the same name – Sigismund. The fresco has suffered badly as a result of experimental techniques used by Piero della Francesca and a damaging restoration in the 19th century but for all this but it remains a significant document of the life of Sigi as well as della Francesca, proving he was in Rimini in 1451 when it was painted.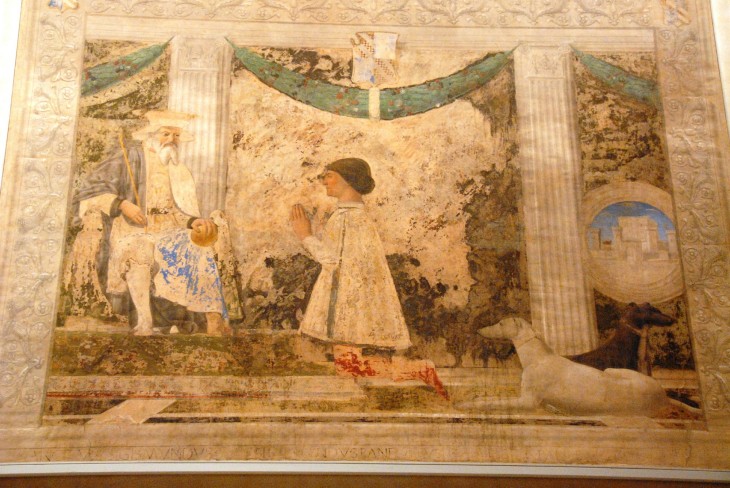 In addition to an important crucifixion by Giotto, the temple also contains a multitude of symbols showing Sigi's interest in occult and pagan ideas. This, as well as his ill-considered feud with Federico da Montefeltro, resulted in his excommunication by the Pope. In an extraordinary ceremony, Sigi was 'canonized into Hell' an event which according to historian Robert Hughes was punishment for trussing up a Papal emissary and sodomising him in the main square of Rimini. The resulting crusade against Sigi, led by Federico da Montefeltro among others, resulted in the loss of all his territories apart from a slender band of land around Rimini where he died at the age of 51.
App: An app on the Terre di Piero for both iPhone and Android can be downloaded from itunes App Store or Google Play, containing information on the artists, his works, locations and associated events.
https://itunes.apple.com/bf/app/terre-di-piero/id963688452?mt=8
or
https://play.google.com/store/apps/details?id=com.apt.pdf&hl=en_GB
Flights: There are regular flights to Bologna with easyJet and British Airways from London Gatwick, and Ryanair from Stansted, Manchester, Bristol, Edinburgh and Dublin.
Hotels: A double room at the Villa Adriatica in Rimini starts from €54 per night on a room only basis. www.villaadriatica.it/en/. A double room at the Hotel San Domenico in Urbino starts from €128 per night on a bed and breakfast basis. www.viphotels.it/en/hotel/albergo-san-domenico-urbino
The Terre di Piero is a joint project from the Emilia Romagna, Marche, Tuscany and Umbria regions. Details at www.terredipiero.it