GREEK gallerist Sotiria Antonopoulou thinks it's a bit dramatic of me when I say that she could be the saviour of Greek art. So I explain that it's just a pun on her name, which means salvation, and that leads inevitably to a discussion about the etymology of words, and how many English words have Greek roots, though in this case the root is Latin.
Wikipedia: Salvation (Latin salvatio; Greek sōtēria; Hebrew yeshu'ah is being saved or protected from harm or being saved or delivered from some dire situation.
The dire situation in Greece affects the whole nation and artists are no exception.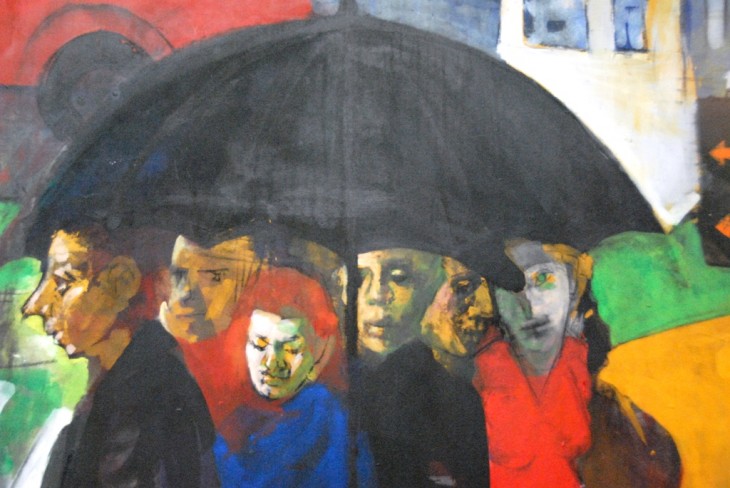 They complain that agents won't take their work; the economic crisis has undermined their 'credibility' in the eyes of collectors, many of whom are unable to judge art for themselves. In the idiotic market the biography, not the art, is king. Sotiria, a passionate collector of paintings by young contemporary Greek artists, was a lifeline and represented their work in the gallery she ran on her island home of Kea until the crisis forced its closure.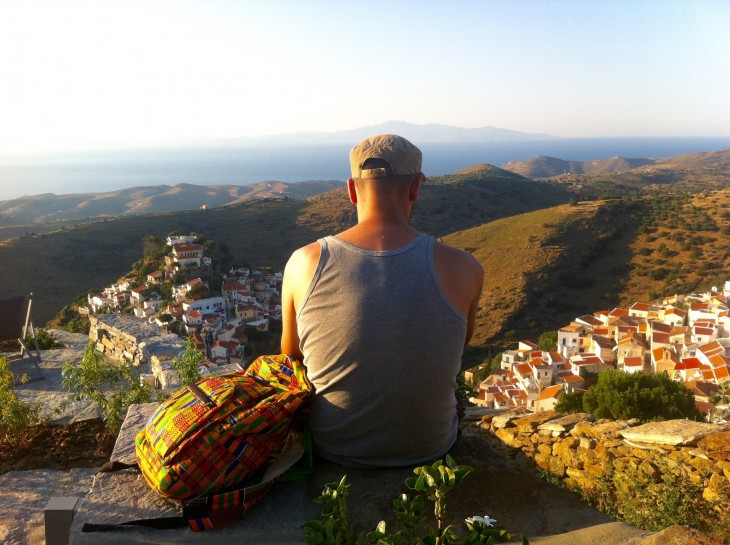 Now her art business has taken a new path with the launch of 'Skolidays' – art holidays that combine learning with having fun. And since we are at it, the word school derives from Greek σχολή (scholē) and originally meant leisurely pursuits, a fact that would astonish most modern schoolchildren and indeed their teachers.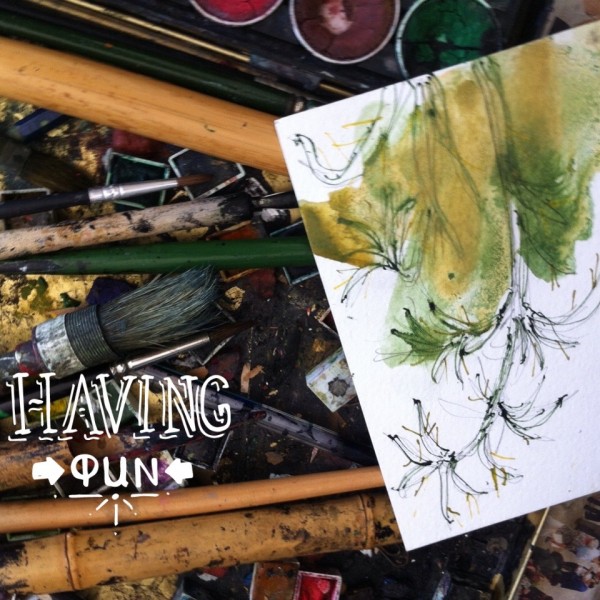 Working alongside professional painters, print-makers, designers and photographers on the beautiful Cycladic island, I joined the first summer session in July and plunged into the artistic colony that Sotiria has created, staying at The Art House with its breathtaking views of the harbour, wide terraces and cool contemporary interiors.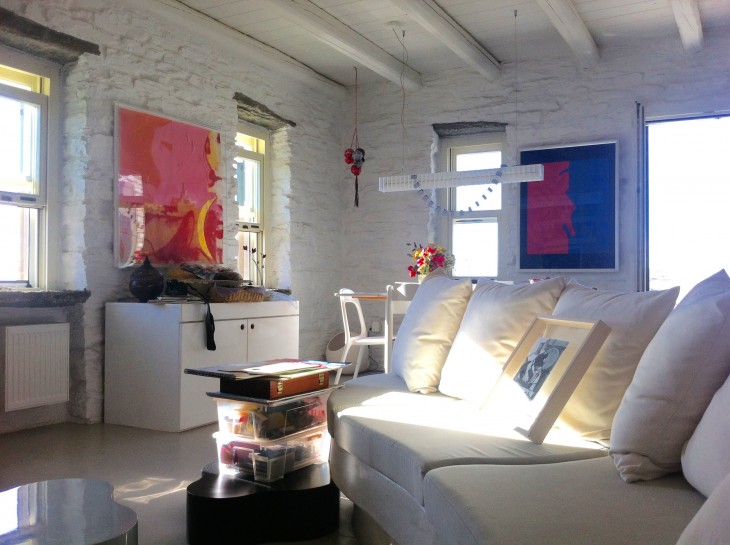 We would be working with three artists over the course of the next 6 days: Instructor Pavlos Habidis, plus two guest artists and I could not wait to get started, so I set the alarm for 6am to be up with the light and then stayed up until 2am drinking wine and discussing the economic crisis and the world's greatest artists. Whoops. Anyway, there were other mornings.
Pavlos, www.habidis.com on the other hand, got up every day at dawn and if you were a sleepy cow or goat you might have caught him bouncing down the lane that leads to the harbour and beach, portfolio in hand, zig-zagging this way and that to find new and interesting persectives for his sketches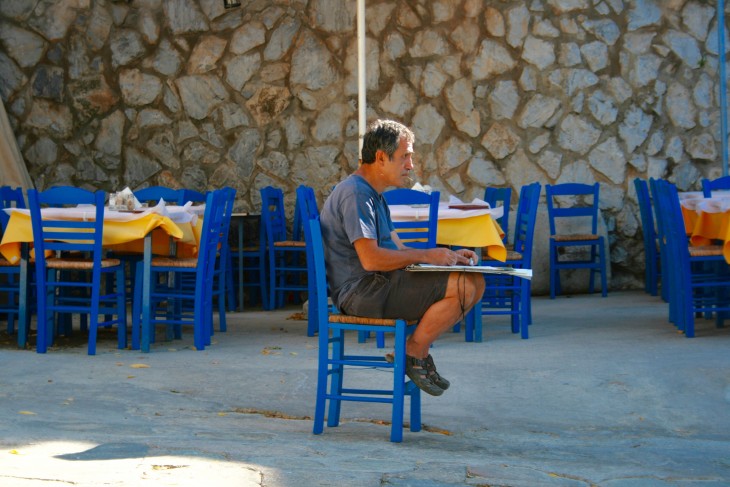 Now I have nothing in theory against contemporary conceptual art (and Sotiria likes it more than me) but this is an area now closed with my classical training in art history, and my simple enjoyment when younger of "stretching and drawling and fainting in coils." So it was wonderful to go back to these roots on the skoliday and to work en pleine air , which is not to everyone's taste but is very appealing with a warm sun, sparking sea and herb scented mountainsides.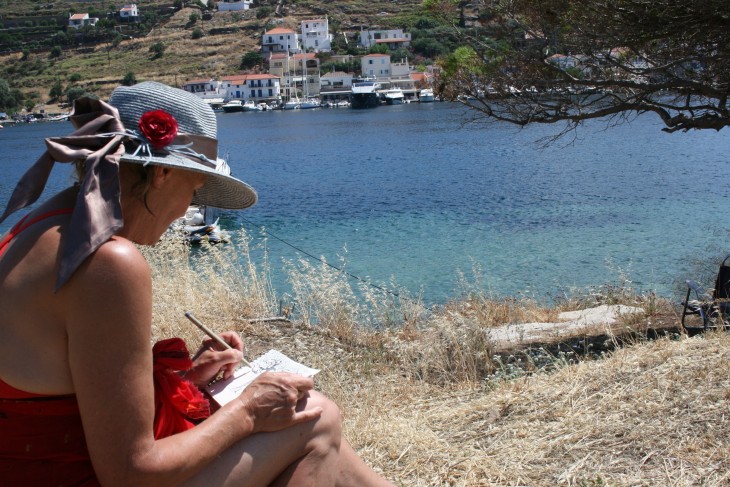 Pavlos would finish each day with a dozen or more sketches which he will later colour. Since 1985 he has dedicated himself to painting and has had numerous solo shows. A talented linguist (he speaks fluent French, English and Swedish) he described himself as a "nomad" having travelled across the world – though he drew the line when I recommended Ethiopia (but struck an Egyptian pose for me)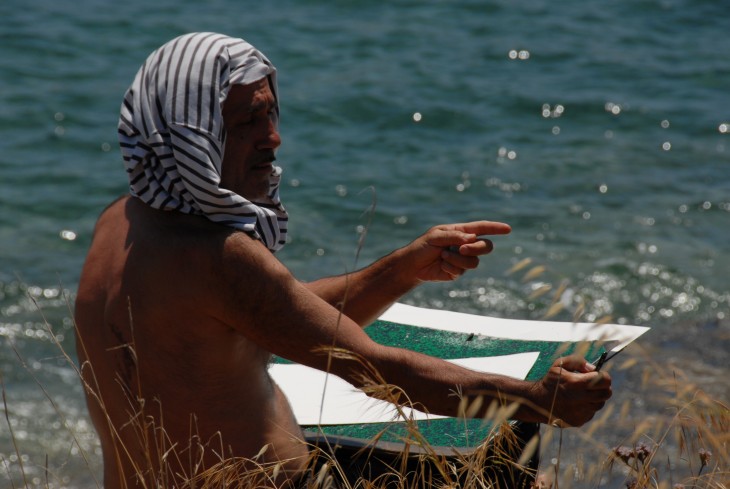 One of our guest artists Marina Krontira (marinakrontira.gr) worked just as spontaneously on the skoliday, creating dozens of small watercolours and pen and ink drawings. It was a delight to look through her sketchbooks, from which she draws inspiration for greater studio works.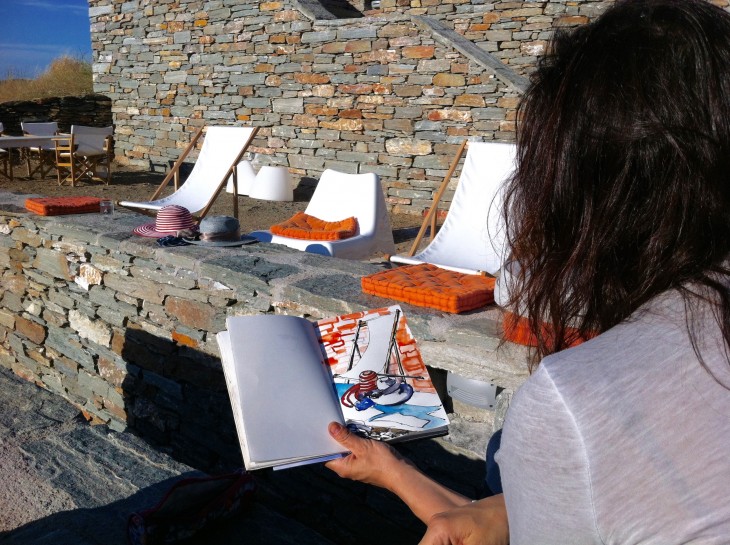 Leonidas Giannakopoulos www.monoblog-art.blogspot.gr arrived on the third day. He is also an actor and stars in a political satire on Greek TV. His arrival coincided with that of WiFi, so he became the Internet God. When I said that as a journalist I was finding the lack of WiFi difficult and how it was essential to my trade, he responded: "How do you think I feel? I am an artist." Leonidas worked mainly in ink and is a gifted printmaker. He trained in the classical Athens school of art where, he says, you began by drawing the statues in the national museums. "If there was a mistake, you were told to start again, it was very strict."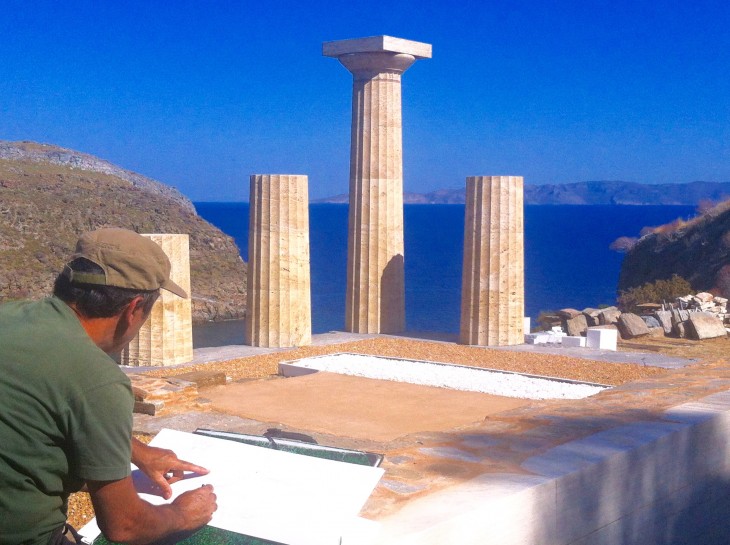 As for Kea, it's a bit of a secret destination (www.mysteriousgreece.com/travel-guides/islands/cyclades/kea) known mainly to travellers who like to venture off the beaten track. There's no airport, so no mass tourism because unlike the other Cycladic islands, the ferry leaves from the port of Lavrio, not Piraeus, which is much more accessible from Athens airport.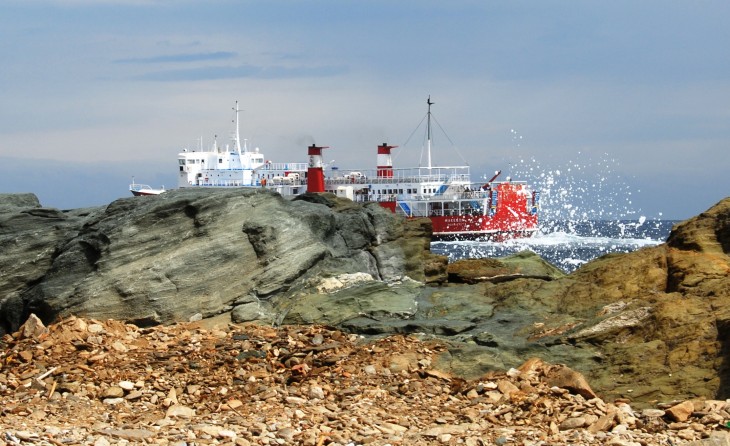 The climate is perfect for painters and the landscape is colourful and rugged, with plenty of old churches, a beautiful monastery and verdant olive and oak groves in the interior. The roads are good and pretty much car free and there are dozens of footpaths which criss-cross the island. It has four picturesque and charming old hills towns which provide endless material for the artist, including Hora, which we visited three times.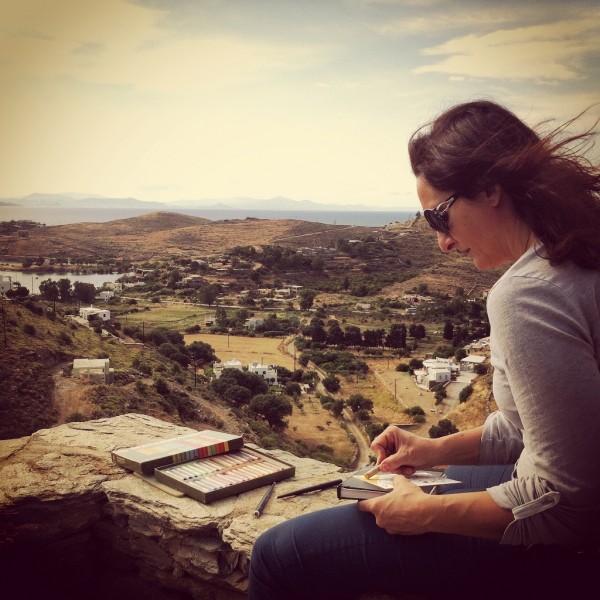 "We encourage people to follow their own mood and schedule, so you can explore the villages, meet the locals, visit unique archaeological sites, learn the history of the island and enjoy time with like-minded people," says Sotiria.
Depending on your ability, you can work exactly as you please or have more formal instruction. All materials are provided but if you have a favourite type of paper or brush or medium, it's best to bring them. I like sketching in pen and ink and watercolour, so I did not need to pack anything but I would take some extra pads and brushes next time to work on a larger scale. I look forward to the autumn course. In the near future, there will even be the chance to sell work at the end at a pop-up exhibition organised by Sotiria.
INFORMATION. www.keathearthouse.com