I WAS surprised at the number of people who turned their nose up at the very idea of visiting Texas. Before landing in Austin for the first time, I'd spent some time around Washington D.C. and New York hearing negative comments but if you're looking to have a legendary few days in a city christened the "musician's capital", it's a great place. So here's a London gentleman's guide to the best spots in Austin.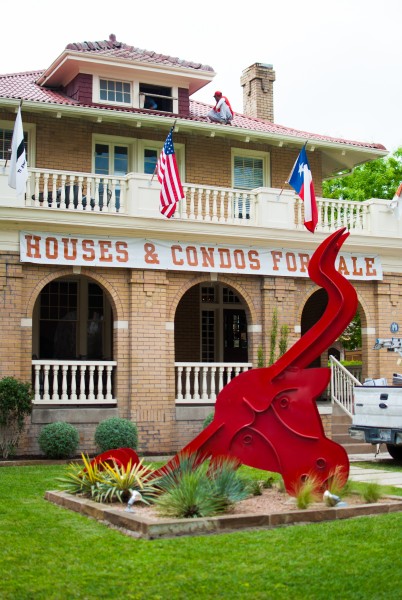 Austin has it all – everything from beef ribs the size of your head, to speakeasy cocktail dives & modern art galleries, to killer live music joints. These appear to be open 25/7, spilling sweet sounds of country, bluegrass, rock, soul & whatever else tickles your fancy, where you can find alcohol-fuelled bluegrass-playing spoon-toting percussionists.
The people who inhabit Austin are true of heart, full of pride for their city & state, and you will undoubtedly feel their warmth upon setting foot in Austin. Always happy to show you their best spots, my first night was spent at Spider House, drinking on the outdoor patio which is blanketed in Christmas lights. Afterwards we drifted next door to the Spider House Ballroom and caught some amateur stand-up comedians who'd performed to a crowd of hilariously inebriated punters (ourselves included). We got talking to some of the comedians who were locals, and had a good few hours knocking back some beers, exchanging stories, as discussions centred around one fellow's obsession with English comedy, and 4,912 miles from London, the Fast Show & Fawlty Towers became conversation fodder.
Previously that day I had got my first taste of Texas barbecue at Bert's Bar-B-Q around W 24th, a canteen-esque interior, humble barbecue joint. The guy serving was more than happy to show me the ovens where the brisket was cooked, and I tasted some succulent pork ribs with the brisket. Not the best if judging on food alone, but a cosy, friendly setting to tuck in nonetheless.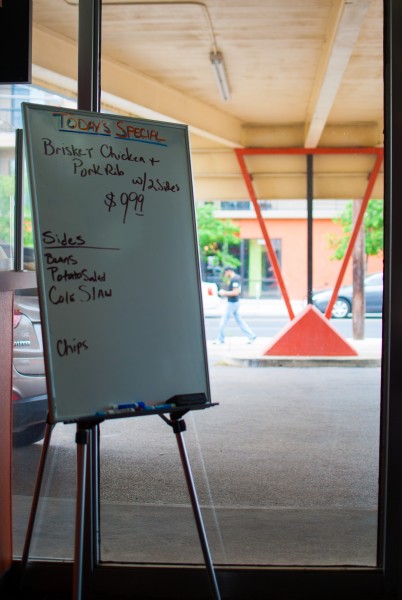 Across the road, Freedmen's can be found. Think wooden retro cocktail bar in an historic Austin building, serving high-end barbecued food, also with an extensive whiskey menu. The three burly Texan suited business guys on a table across from me were talking about a big contract of some sort, munching through Smoke Stacks (a sandwich containing sliced brisket, pulled pork & pickled jalapenos). I followed suit, and also ordered the smoked beets with a balsamic glaze, and a glass of Texan whiskey, Ranger Creek. I also tried Black's Barbecue, now more of a chain having started out in Lockhart. Feels less authentic than Bert's & Freedmen's, but still the gigantic beef ribs were impressively juicy.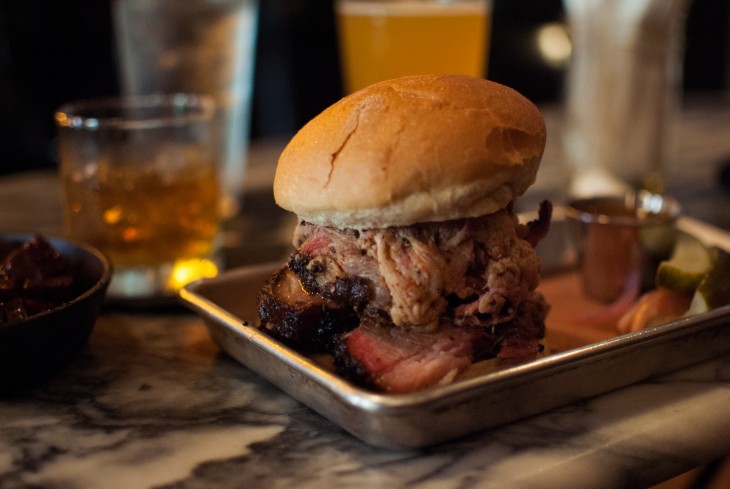 Things to do in the daytime in Austin, apart from loading up on the infamous brisket? I checked out some of Austin's culture. Tom Sachs: Boombox Retrospective at The Contemporary Austin was an interactive assemblage of customised boomboxes, the gallery with free admission on Tuesdays.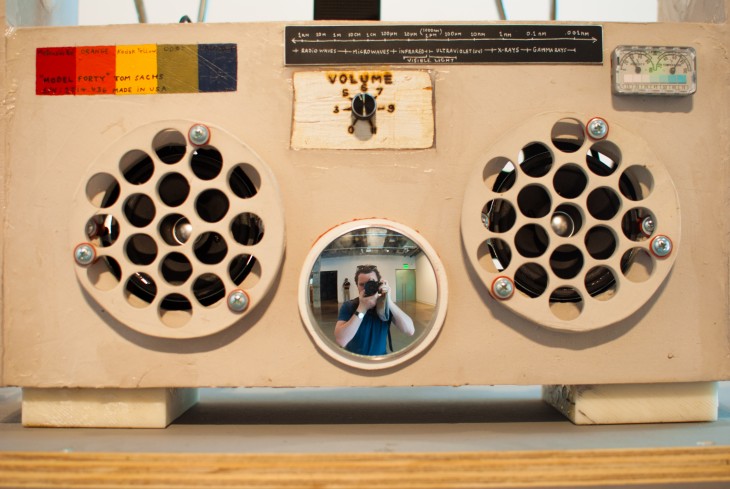 I also whizzed round the Harry Ransom Center's exhibition celebrating 150 years of Alice's Adventures in Wonderland, featuring original copies & international editions from all over the world.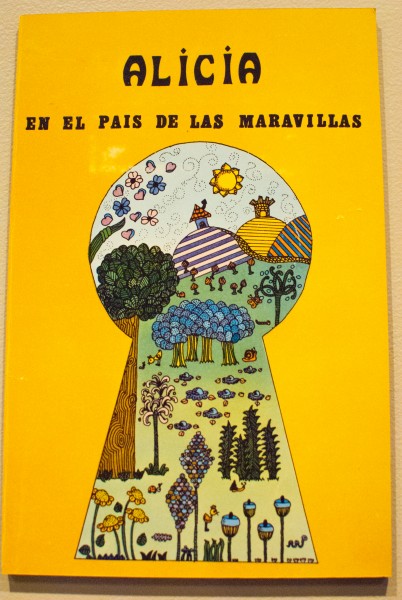 They also have a very early copy of some fiction book that's been popular over the centuries (I think it was called… The Bible?.. something like that). Texas Capitol is worth a trip, where inside you can sit in the gallery while congress is in session, outside the building maybe chat to the official Capitol lawn sign painter or check out cute Texan belles.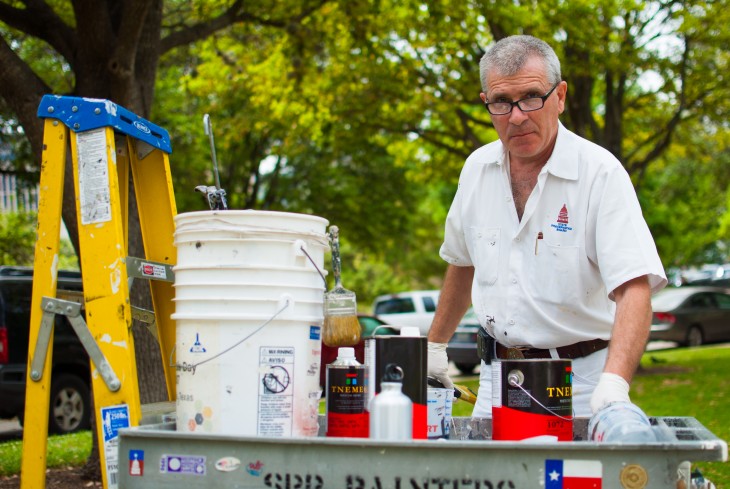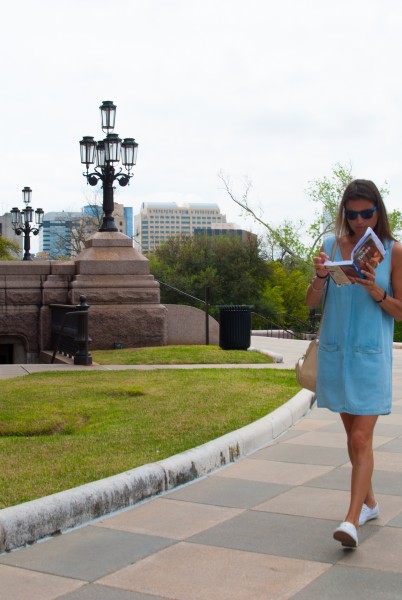 The Mexic-Arte Museum displays traditional & contemporary Latino & Mexican art (as the name suggests).
A couple of mornings, I decided to jog the previous night out the system, hitting the popular trail round the picturesque Barton Springs. Shoal Creek trail was also a nice jog, winding it's way along N Lamar Boulevard; join it South near 15th W Street, or alternatively halfway up near W 24th.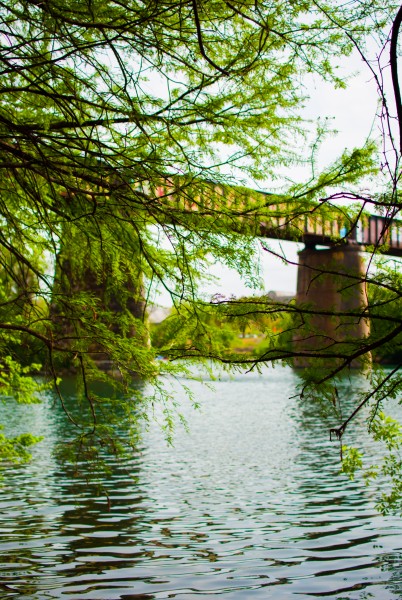 My local bar in Austin was the Hole In The Wall (near UT campus & my hostel Drifter Jack's). If staying in this area, it's a decent dive to start a night in Austin (with a free drinks token per night if staying at Drifter Jack's) – Happy Hour & has outdoor tables to boot, live music from around 5/6pm usually gets the night started right.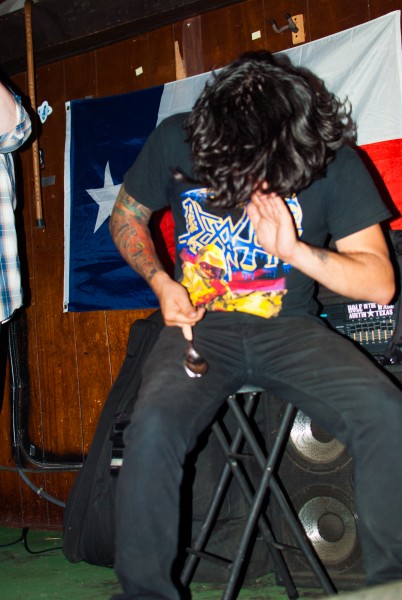 Rainey Street has some great craft cocktail bars, if you want to get away from the mayhem that is the barstrip "Dirty 6th" – the go-to place in Austin that you will find yourself on at some point, whether you like it or not. Rooftop bars, live music bars – generally rowdy bars. 6th Street gets real lively Thursday-Sunday. On Rainey Street, check out Icenhauer's, Bungalow or Half Step.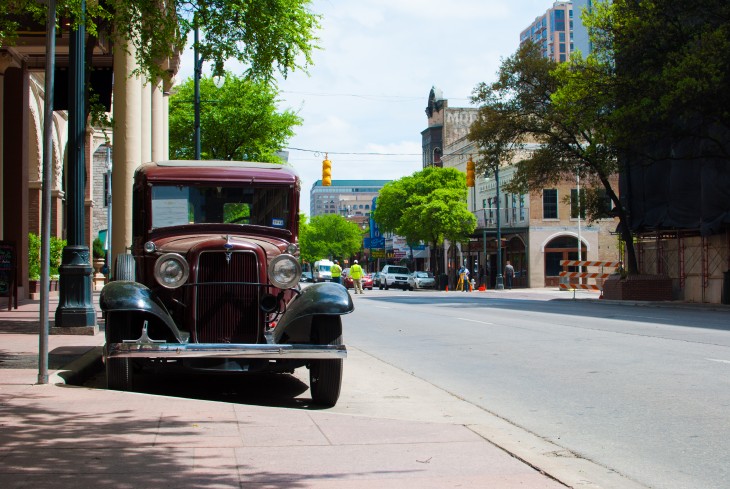 Photos by David.